Back to general view
Money-back guarantee
Customer call centre
Shipping within EU: 6,99 €
100 days right of return
More than 60,000 different items available ex-warehouse.
catalog number: BCD16507
weight in Kg 0,115
Ready to ship today,
Delivery time appr. 1-3 workdays
Willy Hagara: Casetta in Canada
1-CD with 28-page booklet, 30 tracks. Playing time approx. 78 minutes.
1-CD with 28-page booklet, 30 tracks. Playing time approx. 78 minutes
Songs
Willy Hagara - Casetta in Canada

Medium 1
1:
Casetta in Canada
2:
Caterina
3:
Pepe
4:
In Portofino
5:
Ich wohne direkt neben dir
6:
Die Strassen dieser Welt
7:
Du spielst 'ne tolle Rolle
8:
Freunde fürs Leben
9:
Küsst dich ein Mädchen aus Flandern
10:
Du bist schön (Annabell)
11:
Paprika Rock
12:
Dinge Dange Dong macht die Gitarre
13:
Ich habe sieben Bräute
14:
Du bist nur du, Lorena
15:
Chincherinchee
16:
Karneval in Portugal
17:
Ein Herz und eine Rose
18:
Ein Lied erklingt
19:
Liebe kleine Stadt
20:
Capitano
21:
Deine Augen sind zwei Sterne
22:
Jetzt weiss ich erst wie lieb du bist
23:
Ich schlendre langsam durch die Stadt
24:
Eine Melodie geht um die Welt
25:
Das macht die Liebe, Marie
26:
Fini im Bikini
27:
Hey, Billy
28:
Sterne über Colombo
29:
Eine Kutsche voller Mädels
30:
Kätchen mein Mädchen
Artikeleigenschaften von

Willy Hagara: Casetta in Canada
Interpret:

Willy Hagara

Albumtitel:

Casetta in Canada

Format

CD

Genre

Schlager und Volksmusik

Music Genre

Deutsche Oldies / Schlager

Music Style

Deutsche Oldies 1930-1950

Music Sub-Genre

300 Deutsche Oldies 1930-1950

Title

Casetta in Canada

Release date

2007

Label

BEAR FAMILY RECORDS

Price code

AH

SubGenre

Schlager & Volksmusik

EAN:

4000127165077

weight in Kg

0.115
Artist description

"Hagara, Willy"
Willy Hagara
geb.04.06.1927 gest. Mai 2015

Willy Hagara brachte den Wiener Charme in die deutsche Schlagerszene. Mit Titeln wie Casetta in Canada, Freunde für's Leben oder Caterina feierte er große Hitparadenerfolge und zählte jahrelang zu den beliebtesten Plattenstars.
Willy Hagara, am 4. Juni 1927 in Wien geboren, wollte schon immer Sänger werden und träumte davon, auf der Opernbühne zu stehen. Bereits im frühen Kindesalter stellte er sein stimmliches Können nachdrücklich unter Beweis. "Wie man mir erzählte, war ich ein überaus reizendes Baby, das aber mit Ausdauer und Lautstärke brüllte", weiß er zu berichten.
Möglicherweise war dies ein gutes Training für die bevorstehende Gesangskarriere, die sich schon relativ früh abzeichnete, denn Willy Hagara sang im Kinderchor und trat bei Schulfeiern als Solist auf.
Weil aber die Zeiten nicht gerade rosig waren und die Eltern auf einen soliden und sicheren Beruf Wert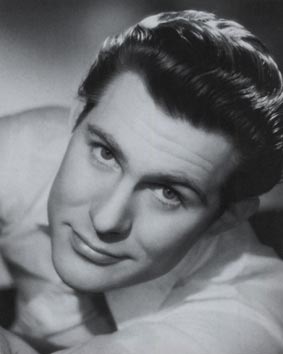 legten, begann er eine Lehre bei der Post, wo er später als Schalterbeamter tätig war. Den Traum von einer künstlerischen Laufbahn gab er allerdings nicht auf und als 1946 im Wiener Konzerthaus ein groß aufgezogener Gesangswettbewerb stattfand, nahm er daran teil.
Willy Hagara trat in einem weißen Smoking auf, den ihm ein Freund geliehen hatte. "Der kam natürlich mit und hat auf seinen Smoking aufgepaßt, damit dem guten Stück nichts passierte." Die Leihgabe überstand die Veranstaltung zwar unbeschadet, ansonsten passierte aber eine ganze Menge. Mit kraftvoller Baritonstimme und seinem Gesangstalent ließ Willy Hagara – damals noch keine 20 Jahre alt - die gesamte Konkurrenz hinter sich und gewann den 1. Preis. Dadurch wurde er mit einem Schlag bekannt und arbeitete von nun an mit fast allen Wiener Kapellmeistern zusammen. Tagsüber saß er hinterm Postschalter, abends tingelte er durch die Cafés und Tanzlokale, wo er das Publikum mit Wiener Liedern und Schlagern unterhielt. Nebenbei nahm er Gesangsstunden und Schauspielunterricht.
Dann bot das 'Moulin Rouge', wegen seines exquisiten Variete-Programms und erstklassiger Tanzmusik eine der Top-Adressen in Wien, Willy Hagara ein festes Engagement an und damit die Möglichkeit, das Doppelte seines monatlichen Postgehalts zu verdienen. Er mußte sich entscheiden: Postbeamter oder Showkarriere. "Ich bin dann erst mal nach Haus – damals war ich ja schon verheiratet – und hab's meiner Frau erzählt. Sie sagte: Mach's! Das hätte nicht jede Frau an ihrer Stelle getan, denn es war ja ein sicherer Posten, den ich da aufgab. Aber wir haben es nie bereut."
Im 'Moulin Rouge' sang Willy Hagara mit dem Orchester Johannes Fehring, das schon damals einen klangvollen Namen besaß. Bald wurde nicht nur der Wiener Rundfunk, sondern auch die deutsche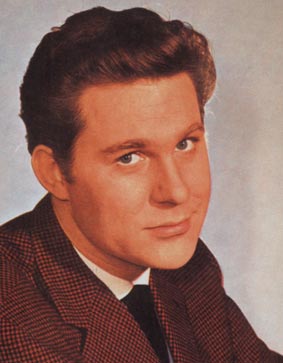 Schlagerindustrie auf ihn aufmerksam. Nach einem kurzen Gastspiel bei der kleinen Plattenfirma Harmona 3D nahm ihn die Hamburger Philips unter Vertrag und schickte ihn 1953 mit ihren Interpreten Maria Mucke, Ruth Bruck und Bert Robbé auf Tournee. Für die musikalische Begleitung waren alternierend Willy Berking und Kurt Drabek zuständig, die Conference übernahm Heinz Erhardt, der mit seinen heiteren Wortspielereien und Kalauern das Publikum zum Lachen brachte. Natürlich gab es von nun an regelmäßige Tonträgerveröffentlichungen. Zunächst waren das noch die damals üblichen Schellackplatten. Mit den Filmschlagern Sterne über Colombo und Eine Melodie geht um die Welt (Limelight) konnte Willy Hagara wenig später bereits kleinere Erfolge verbuchen.
Ein vom Orchesterchef Willy Berking komponiertes Lied im typischen Stil der Fünfziger Jahre verhalf ihm zu einer ersten Hitparadennotierung: Eine Kutsche voller Mädels und die Taschen voller Geld kletterte 1956 bis auf Platz 13 und machte den Sänger landesweit bekannt. Ermutigt durch zahlreiche wohlwollende Kritiken und die wachsende Akzeptanz beim deutschen Schlagerpublikum, verlegte Willy Hagara seinen Wohnsitz nach Deutschland. "Vom Wiener Postbeamten zum Frankfurter Schlagerstar" titelten bald darauf die Zeitungen.
...
Eine Glaukom-Erkrankung führte dazu, daß Willy Hagara heute auf einem Auge fast völlig blind ist. Auch die Einsamkeit machte dem mittlerweile fast Achtzigjährigen zu schaffen. Kontakte zu ehemaligen Gesangskollegen gibt es kaum noch. Viele sind inzwischen schon verstorben.
Was Willy Hagara bleibt, sind Erinnerungen. Und darum soll eine kleine Anekdote aus seinem Künstlerleben hier den Schlußpunkt setzen. "Zu einer Vorstellung im Renaissance-Theater in Wien mußte ich meinen Schäferhund mitnehmen, weil ich niemand fand, der auf ihn aufpaßte. Vor meinem Auftritt sperrte ich ihn in der Garderobe ein. Irgendjemand muß ihn aber rausgelassen haben, denn er kam auf die Bühne, während ich sang und hat die ganze Zeit mit dem Schwanz gewedelt. Nach dem Abgang lief er zurück ans Mikrofon und hob das Bein. Die Leute haben getobt vor Begeisterung, und der Direktor sagte: 'Den Hund können Sie jeden Abend mitbringen!'"
Walter Hilbrecht
Auszüge aus dem Begleitheft zur Bear Family Records CD
BCD 16507 - Casetta in Canada
Weitere Informationen - Willy Hagara auf Wikipedia
Presseartikel über

Willy Hagara - Casetta in Canada