Back to general view
Money-back guarantee
Customer call centre
Shipping within EU: 6,99 €
100 days right of return
More than 60,000 different items available ex-warehouse.
Willy Hagara
Es kann im Frühling sein ... 50 große Erfolge (2-CD)
Please inform me as soon as the product is available again.
catalog number: CD2087319
weight in Kg 0,100
Item is temporarily out of stock.
Approx. delivery time: up to 3 weeks. (if available from supplier)
Willy Hagara: Es kann im Frühling sein ... 50 große Erfolge (2-CD)
(2015 / Music Tales) 50 tracks. 1950s German Schlager. The best of this legendary Austrian singer who sung in German language.
(2015 / Music Tales) 50 tracks
Songs
Willy Hagara - Es kann im Frühling sein ... 50 große Erfolge (2-CD)

Medium 1
1:
Casetta In Canada (Der751531901)
2:
Das Sind Die Beine Von Jacqueline (Der751531902)
3:
Es Kann Im Frühling Sein (Der751531903)
4:
Liebe Kleine Stadt (Der751531904)
5:
Wenn Du Mich Liebst, Wird Alles Gut (Der751531905)
6:
Laß Mich Am Sonntag Nie Allein (Der751531906)
7:
Kannst Du Pfeifen, Johanna? (Der751531907)
8:
Wie Wär's, Wenn Du Ein Bißchen Mich Liebst (Der751531908)
9:
Amorita (Der751531909)
10:
Paprika-Rock (Der751531910)
11:
Das Macht Die Liebe, Marie (Der751531911)
12:
Er Hat Schon Wieder Etwas Neues (Der751531912)
13:
Ich Spiel' So Gern Am Sonntag Mit Der Eisenbahn (Der751531913)
14:
Es Blüht Eine Weiße Lilie (Der751531914)
15:
Reich Mir Noch Einmal Die Hände (Der751531915)
16:
Das Lied Vom Alten Joe (Der751531916)
17:
Grüß Das Haus Am Missouri (Der751531917)
18:
Hello, Old Fellow (Der751531918)
19:
Geisterreiter (Der751531919)
20:
Es Kann Dein Glück Sein (Der751531920)
21:
Herzbua (Der751531921)
22:
Donna Theresa (Der751531922)
23:
Die Tauben Von San Marco (Der751531923)
24:
In Dein?M Herzen Drinn? (Der751531924)
25:
Mein Herz Ruft Nach Dir (Der751531925)
Willy Hagara - Es kann im Frühling sein ... 50 große Erfolge (2-CD)

Medium 2
1:
Caterina (Der751531926)
2:
Der Mond Ist Der Freund Der Verliebten (Der751531927)
3:
Du Spielst 'ne Tolle Rolle (Der751531928)
4:
Eine Handvoll Heimaterde (Der751531929)
5:
Mach's Doch So Wie Aladin (Der751531930)
6:
Hey, Billy (Der751531931)
7:
Ich Wohne Direkt Neben Dir (Der751531932)
8:
Du Bist So Schön (Der751531933)
9:
Im Hafen Der Sehnsucht (Der751531934)
10:
Pepe (Der751531935)
11:
Meine Frau, Meine Kinder Und Ich (Der751531936)
12:
So Bist Nur Du, Lorena (Der751531937)
13:
Mich Lieben Alle Frauen (Der751531938)
14:
Wenn Die Hoffnung Nicht Wär' (Der751531939)
15:
Man Liebt Nur Einmal (Der751531940)
16:
Liebling, Deine Augen Lügen (Der751531941)
17:
Ich Hab' Es Gleich Gewusst (Der751531942)
18:
Sag Warum Willst Du Von Mir Gehen (Der751531943)
19:
Die Kleine Fischerhütte In Lugano (Der751531944)
20:
Oh, Madame (Der751531945)
21:
Tabak Und Rum (Der751531946)
22:
Du Darfst Nicht Traurig Sein (Der751531947)
23:
San Marco-Glocken (Der751531948)
24:
Wo Die Südsee Rauscht, Luana (Der751531949)
25:
Hab'n Sie Nicht 'ne Braut Für Mich (Der751531950)
Artikeleigenschaften von

Willy Hagara: Es kann im Frühling sein ... 50 große Erfolge (2-CD)
Interpret:

Willy Hagara

Albumtitel:

Es kann im Frühling sein ... 50 große Erfolge (2-CD)

Format

CD

Genre

Schlager und Volksmusik

Music Genre

Deutsche Oldies / Schlager

Music Style

Deutsche Oldies 1930-1950

Music Sub-Genre

300 Deutsche Oldies 1930-1950

Title

Es kann im Frühling sein ... 50 große Erfolge (2-CD)

Release date

2015

Label

MUSIC TALES

SubGenre

Schlager & Volksmusik

EAN:

4260320873197

weight in Kg

0.100
Artist description

"Hagara, Willy"
Willy Hagara
geb.04.06.1927 gest. Mai 2015

Willy Hagara
born 04.06.1927 died May 2015
Willy HagaraWilly Hagara brought Viennese charm to the German pop scene. With titles like Casetta in Canada, Freunde für's Leben or Caterina he celebrated great hit parade successes and was one of the most popular record stars for years.
Willy Hagara, born on June 4, 1927 in Vienna, always wanted to become a singer and dreamed of being on the opera stage. Already in his early childhood he emphatically proved his vocal skills. "I was told I was a very lovely baby, but I roared with perseverance and volume," he says.
Perhaps this was a good training for the upcoming singing career, which became apparent relatively early, as Willy Hagara sang in the children's choir and performed as a soloist at school parties.
But because the times were not exactly rosy and the parents were looking for a solid and secure profession Willy Hagaralegten, he started an apprenticeship at the post office, where he later worked as a counter clerk. He did not give up his dream of an artistic career, however, and when a large-scale singing competition took place in the Vienna Konzerthaus in 1946, he took part in it.
Willy Hagara appeared in a white tuxedo borrowed from a friend. "He came along, of course, and took care of his tuxedo so that nothing happened to the good piece." The loan survived the event undamaged, but otherwise a lot happened. With a powerful baritone voice and his singing talent, Willy Hagara - less than 20 years old at the time - left the competition behind and won first prize. This made him famous in one fell swoop and from then on he worked with almost all the Viennese conductors. During the day he sat behind the post office counter, in the evening he strolled through the cafés and dance halls, where he entertained the audience with Viennese songs and hits. He also took singing lessons and acting lessons.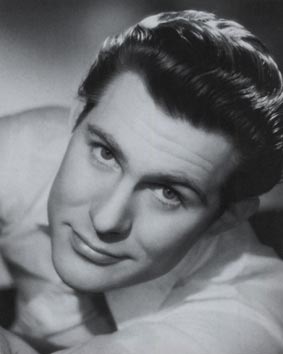 Then the'Moulin Rouge', because of its exquisite variety program and first-class dance music one of the top addresses in Vienna, offered Willy Hagara a permanent engagement and thus the opportunity to earn twice his monthly postal salary. He had to make a decision: Postman or show career. "I went home - I was already married then - and told my wife. She said: Do it! Not every woman would have done that in her place, because it was a safe post that I gave up. But we never regretted it."
In'Moulin Rouge' Willy Hagara sang with the orchestra Johannes Fehring, which already at that time had a sonorous name. Soon not only the Wiener Rundfunk, but also the German Willy Hagara hit industry became aware of him. After a short guest appearance with the small record company Harmona 3D, the Hamburg-based Philips signed him and sent him on tour with their performers Maria Mucke, Ruth Bruck and Bert Robbé in 1953. Willy Berking and Kurt Drabek were alternately responsible for the musical accompaniment, Heinz Erhardt took over the conference, who made the audience laugh with his cheerful puns and puns. Of course there were regular releases from now on. At first these were the shellac records common at that time. With the film hits Sterne über Colombo and Eine Melodie geht um die Welt (Limelight), Willy Hagara had some minor successes a short time later.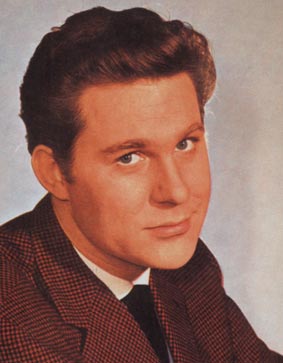 A song composed by orchestra chief Willy Berking in the typical style of the fifties helped him to a first hit parade notation: A carriage full of girls and bags full of money climbed to 13th place in 1956 and made the singer famous throughout the country. Encouraged by numerous benevolent reviews and the growing acceptance among the German pop audience, Willy Hagara moved to Germany. "From Viennese postman to Frankfurt pop star" was the title of the newspapers soon afterwards.
...
A glaucoma disease led to Willy Hagara being almost completely blind in one eye today. The loneliness of the almost 80-year-old was also a problem. There are hardly any contacts to former singing colleagues any more. Many have already passed away.
What remains of Willy Hagara are memories. And that's why a little anecdote from his artistic life is to conclude here. "To a performance in the Renaissance Theatre in Vienna I had to take my shepherd with me because I couldn't find anyone to look after him. Before my performance, I locked him in the dressing room. But someone must have let him out, because he came on stage while I was singing and wagging his tail the whole time. After leaving, he ran back to the microphone and lifted his leg. People were raving with enthusiasm, and the director said,'You can bring the dog every night!'"
Walter Hilbrecht
Auszüge aus dem Begleitheft zur Bear Family Records CD
BCD 16507 - Casetta in Canada
Weitere Informationen - Willy Hagara auf Wikipedia
Presseartikel über

Willy Hagara - Es kann im Frühling sein ... 50 große Erfolge (2-CD)