Who was/is
? - CDs, Vinyl LPs, DVD and more
Allen Brothers
The brothers Austin Allen, born February 7, 1901 in Sewanee, TN, died January 5, 1959, and Lee Allen, born June 1, 1906 in Sewanee, TN, died February 24, 1981 were an American duo of oldtime Country music fame in the 1920s and 30s. Plenty of their songs mentioned the city of Chattanooga which resulted in their nickname 'The Chattanooga Boys'.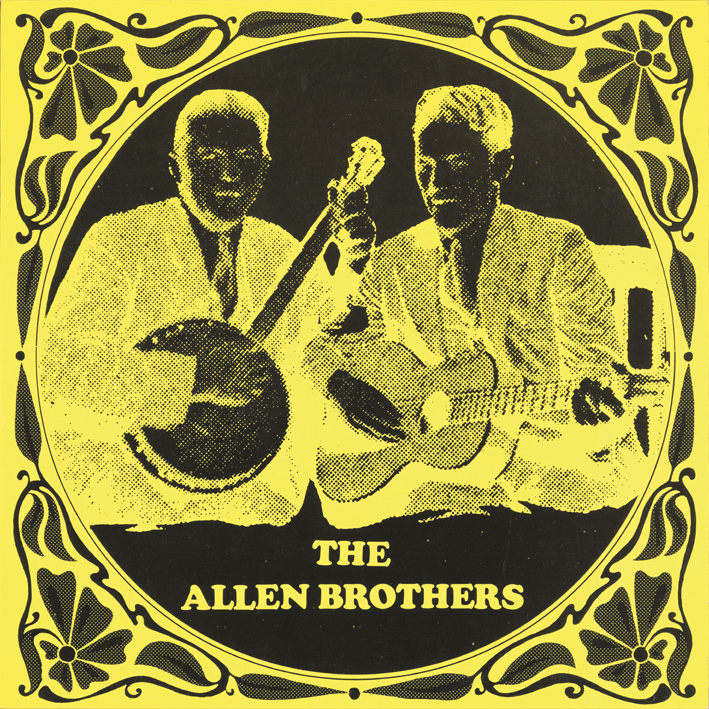 Both started playing musical instruments at an early age. Austin played banjo and harmonica while Lee was concentrated on guitar and kazoo. Growing into professional musicians influenced by local Country, Jazz and Blues artists they played up and down the Mississippi river regions, Chattanooga, Knoxville and Nashville, on radio stations, medicine shows and on Vaudeville stages. They had a total of 36 records released inbetween 1927 and 1934, mostly Ragtimes and Blues with up-to-date lyrics. 1934 saw the duo's break-up and Lee went back to Tennessee while Austin stayed in New York City.
Record Labels: Columbia, Victor, Vocalion, Old Timey, Folk Variety.
MM/Bear Family Records
Art-Nr.: BF15501

Read more at: https://www.bear-family.com/allen-brothers/
Copyright © Bear Family Records
More information about

on

Wikipedia.org